Best Free Android, iPhone Music Search Engine & Download Apps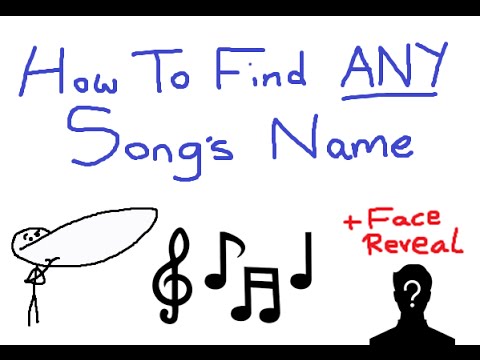 Shazam is a music and audio search and share mobile app developed by Shazam Entertainment Ltd, Hammersmith Grove London co-founded since 1999 by Chris Barton, Philip Inghelbrecht, Dhiraj Mukherjee and Avery Wang. Shazam is a world most famous application that can be used on computer, Mac's and android; and it's one of the most used app for music discovery as it served countless individuals every month to identity music and audio files and also discover the music searches of others without any cost. It made it easy for those who listen to music on radio but don't know the name of the artist that produced the song or don't know how to get.
This app also foster social connections as it maintain profile for each member and there a lot of music artists who use the app to discover song tracks, lyrics and video shot being made by other music artists or their own productions in order to share with their friends and followers, listen to music free or make a purchase directly from the app on Google Play Music and it's also linked with Google Play and Amazon stores. Also, followers can also get all the activities of the world famous music artists using Shazam on their Newsfeed once they're connected.
With Scazam app, most tasks is just with one or two tap and super easy to search for music, synchronize your Shazam account and sing along with with your favorite music lyrics real-time and add them to Spotify playlists or share them on your social media accounts such as Twitter, Pinterest , G+, Facebook etc; this also enable you to follow more friends on your social accounts and see what music they're listing to or searching ( Shazaming).
Shazam app has a parental guidance which means parents should find a way to ensure their children are not misusing the app if installed on their phone. the app size is undisclosed as it varies on phones and it's one of the most installed music app with hundreds of millions of downloads and installs and the team of developers always come out with updates to yield to the yearnings of the users in other to improve on the app.
TrackID™ is a very nice music search and recognition mobile app developed by a popular brand in Telecommunications industry and phone technology, Sony Mobile Communications, Sweden; the maker of Sony Ericsson mobile phones. Using TrackID music discovery app is the most ideal approach to recognize the music around you, listen fully to that music you heard in radio but cut off to your hearing due to advertisements and commercial activities on the radio.
TrackID music app would let you know the lyrics and melody you are listening to on the app easily and its user interface is second to none which made it acceptable worldwide with over fifty languages. The app provide detailed information about the music you're searching such as the artist's name and biography and other important relative information to the production. It also feature top rated music and artists on the TrackID charts.
Not only can you search your favorite music and discover it easily with their music-fully-loaded database, you can as well watch music videos free and listen to a free review of that favorite discovered song and also connect your TrackID to Spotify in order to listen to full music, download the songs to your phone once you've added the music to your Spotify playlists and also watch videos on YouTube.
Though most best music search and discovery app have the music tracking in offline mode feature, TrackID is also a good one that enable not to miss any song as it captures the track even when your internet network signal is poor or you're not connected to the internet and it quickly discover the music once you're back online; get your pals in the mood and let them feel the good spirit of good music by Starting discussions with them and sharing your newly discovered tracks on social sites like Facebook, Google plus and Twitter or messenger like WhatsApp.
Some other fantastic features of TrackID app is the access to your activities (History), Facebook and Google sign in feature which also enable you to backup your histories and access them in other gadgets, get music searches made by your friends on Facebook and Google and the top list of recent music searches in other to recognize the 'hottest' artists and the songs that that are getting the most hits globally. TrackID size varies according to the phonephone and compatibility also varies according to the phone features, however, it has attracted over 10,000,000 installs from Google play store.