Best Cheapest Luxury Hotel Room Search Engine Apps on Android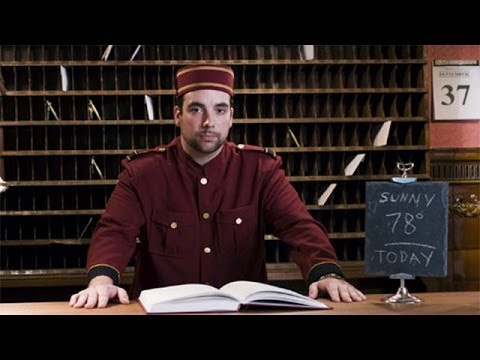 Trivago Hotel Search mobile app is an application that search for hotel reservations in many popular cities in the world; developed by Trivago, a German company that operates in Hotel and travel, iformation technology and Marketing with many offices around the world, especially in USA and Germany and headquartered in Düsseldorf, Germany. It was cofounded by Malte Siewert, Peter Vinnemeier and Rolf Schrömgens and it has covered more than 60 countries where there app is used for search.
Trivago Hotel search app brings to you one of the best hotel search engines which is a kind of hotel metasearch that select hotel reservation by their amenities, quick hotel room search with cheap room prices searching for the ideal hotel to lodge at the most reduced cost and make good deals. Trivago guesthouse finder app connects you to one of world's biggest hotel search websites' databases to assess, analyze and evaluate millions of hotels from several booking sites in Tokyo, Washington DC, Vegas, London, San Francisco, Dublin, new orleans and all around the world.
You can make your guesthouse search based on address, dates, location, set the price limit while searching in order not to spend more than your budget and also get the best hotel rates and discounts using Trivago. It enable you to pre-identify where you can have a rest while planning your trip by searching for the hotels closed to your destination, save it and book the hotel when you get there.
You can also utilize the Trivago Rating Index to get the reviews of other travelers and individuals that have used each hotel in their database so that you can have a guide and the qualities of the hotel you intend to book as it draws reviews from other hotel search sites such as Hotels.com, Expedia, Holidaycheck etc. It has been named among the best money-saving apps by the Guardian and is indeed one of the best and resourceful hotel search engine apps. It requires Android 4.0 version upward for a successful installation of the app and it has been downloaded more than 20,000,000 times.
    Booking.com Hotel Reservations app said it all about what it's meant for; its a mobile app for hotel search and reservation developed by Booking.com Hotel Reservations, a company operating solely in the hospitality industry. It's an app personally designed for booking.com to make hotel room searches and booking easy and not specifically hotel search engine or search sites.
Booking.com hotel reservations app does not aggregate hotels around the world or review their performances, it only monitor her properties and hotels around the world and offer them to individuals who want to get hotel reservation without any hassle. It remove the one-on-one enquiry on the qualities of hotel rooms, inspection and payment for reservation with instant confirmation of payment on the app and paperless check-in which means, the whole process is simplified for your comfort.
With almost one million properties across the globe, they've established themselves as a global brand in properties management and lease. Not only can you book hotel with the app, you can also rent a property or an apartment anywhere that suits your budget. Once you've got the app installed, launch it and go to the search menu where you can make hotel searches by the hotel name if you known the name of the hotel and you want to be specific or search by landscape and location to know the apartment that's near to you and ready to be lease or the hotel that suits your taste.
You can also filter your search by setting some parameters such as the price you can afford to pay if the room is gotten, the amenities such as the no of rooms, WiFi connection, nearness to recreation centres and the review score which is the index of the pros and come of the apartments as suggested by over 50,000,000 reviewers in order to make a great deal.
You can also find cheap hotels on Amazon properties via booking.com hotel reservations app, save them as favorites and share with friends online. To make everything easy, it updates your details quickly each time you login to the app and all changes can be made directly on the app and it gets updated and if you don't have account, you can successfully make bookings and it synchronize your order and generate booking No and PIN for verification which is also synchronized so that you will not start again if you've not completed your order.
Should in case you encounter challenges while you're making hotel reservations, you're provided with all round clock support via email and phone calls in more than forty languages including English language. To install booking.com hotel reservations, it requires android 4.0 version or more and it's compatible with other smartphone and tablets with over 20,000,000 installs from Google play store, you need to try out this app.